Spoilers & News > News > Fairy Tail Anime to End on March 30
Fairy Tail Anime to End on March 30
03.04.2013 10:36
Fairy Tail manga: http://www.mangahere.com/manga/fairy_tail/
Kodansha's TV Magazine announced that the last episode of Fairy Tail anime will air on march 30. The ending will leave the show in the middle of its current Grand Magic Tournament arc. The reason for this abrupt ending is still unknown.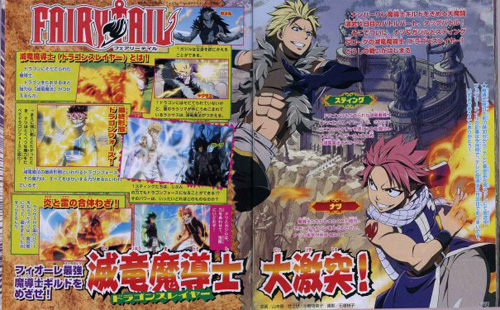 However, Hiro Mashima, Fairy Tail creator, posted a statement on his Twitter account asking fans to be patient and wait until the time comes for him to announce some good news.
Fairy Tail is a Japanese manga series created by Hiro Mashima, and it started serialization since August 2, 2006. The series was later adapted into an anime series, which premiered on TV Tokyo on October 12, 2009.
The original manga is still being published weekly in Kodansha's Weekly Shonen Magazine and is currently on Chapter 321.