Spoilers & News > News > New "Durarara!!" TV Anime Announced
New "Durarara!!" TV Anime Announced
03.17.2014 17:23
Durarara!! Manga:
http://www.mangahere.com/manga/durarara/

It's been announced at Dengeki Game Festival 2014 on Sunday that A new Durarara!! TV anime has been green-lit for production, with the original cast and main staff of the first season!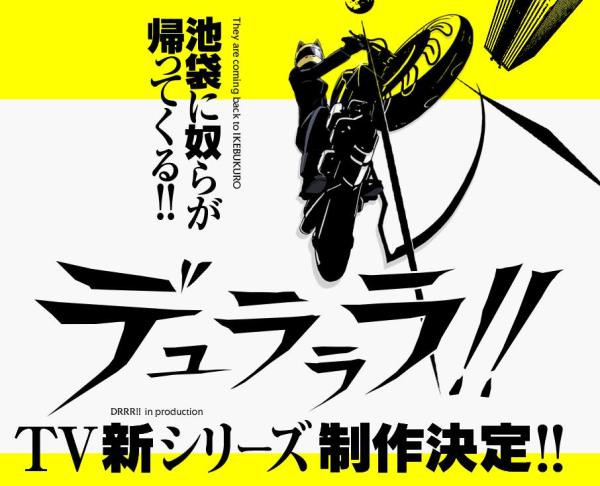 Takahiro Omori will return to direct the new series, with scripts by Noboru Takagi, character designs by Takaharu Kishida and music composition by Makoto Yoshimori. But the new anime will be produced by studio Shuka, not Brains Base, the anime studio that produced the first series.


The story of the new series will be adapting the second arc of Ryohgo Narita's light novel series Durarara!! which takes place a half year after the first series at Tokyo's Ikebukuro neighborhood.